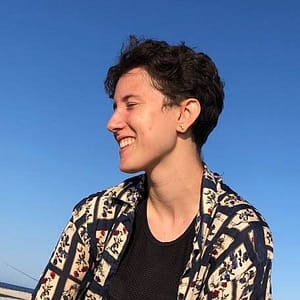 Gail is a landscape painter, primarily in oils, though always excited to try a new medium.
A New Jersey native, Gail is inspired by the surrounding nature, including the Palisades, the shore, mountains, and farmland. She has been obsessed with color since she was little, always fascinated by the light blue mountains in the distance, purple shadows on the ground, and vibrant sunsets.
Gail discovered her love of visual art at the age of five with a local pottery class. She quickly experimented with several other mediums and art forms, including stop motion animation, woodworking, pencil drawing, and painting. Though her work has transformed over the years, she has remained obsessed with conveying mood and interpreting the variety of colors in the nature surrounding her.